In the middle of the last century, Québecois politicians kicked off a revolution that shaped the identity of the province we know today.
Part of that revolution was a dramatic economic move: seizing Quebec's hydro-power.
In the first half of the 20th century, almost everything having to do with power — as in electricity, hydro-power — was under an Anglo thumb. British and American corporations tended to control the means of production, French-Canadians tended to be laborers. It was laborers from this group who constructed many of the province's first hydroelectric facilities.
French-Canadians on average were paid less, held fewer positions of power, and were often the butt of jokes and the target of discrimination. Workers were injured and killed in the construction of Anglo-owned hydroelectric projects; the TNT instructions were given out in English.
The first quiet step came in the forties, when Quebec's legislature created a publicly-owned utility company and granted it the monopoly around Montreal.
Next came Réne Lévesque.
Running on the Liberal ticket, he was elected to the Legislative Assembly in 1960. A year later he became Minister of National Resources, and seized a moment.
Lévesque envisioned an ambitious plan to absorb every last private hydro company into the one, publicly-owned company: Hydro-Quebec. The government called a snap election and this was the sole issue. They campaigned on the motto, "Maîtres chez nous." Masters in our own home.
The victory wasn't a landslide, but it was enough. In 1962, Hydro-Quebec was reborn as a province-wide monopoly, and a source of pride for the Québecois people.
This vote, was part of a new era in Quebec. In the years that followed, Lévesque would be elected Premier of the province, and found the Parti Québecois — a brand new political party based on the idea of seceding from Canada. The hydro work sites, once run in English, now had foremen who spoke in French.
A year after Lévesque was elected Premier, French became the official language of the province.
Click play to see hydroelectric development explode after the nationalization of the industry in 1962
Hydro-Québec is the fourth largest hydroelectric company on Earth, with the capacity to produce nearly 37,000 megawatts. The company employs nearly 20,000 people, lights and heats millions of homes, invests in robotics and battery research, and produces a surplus for its neighboring provinces or states.
And its projects are massive.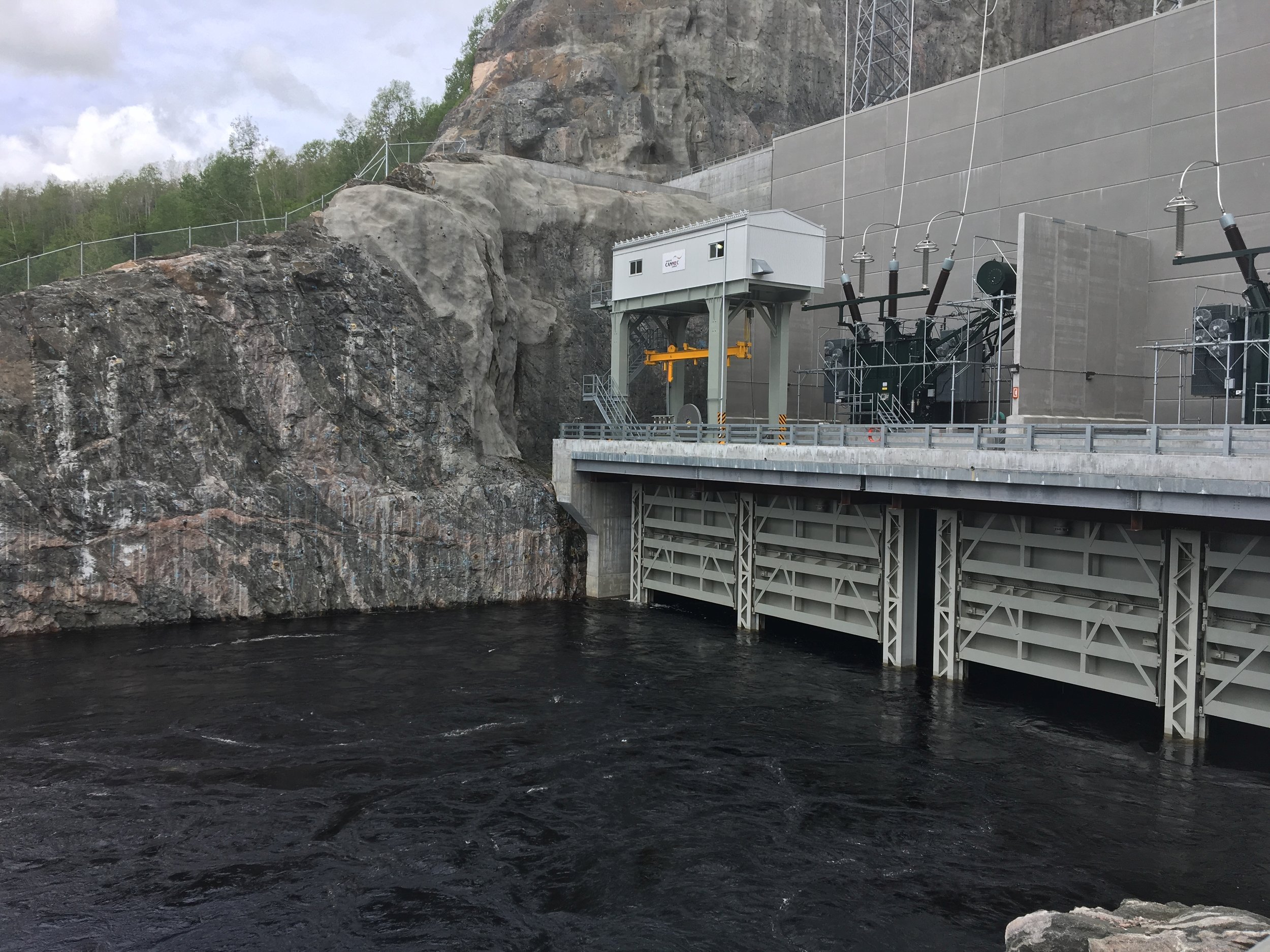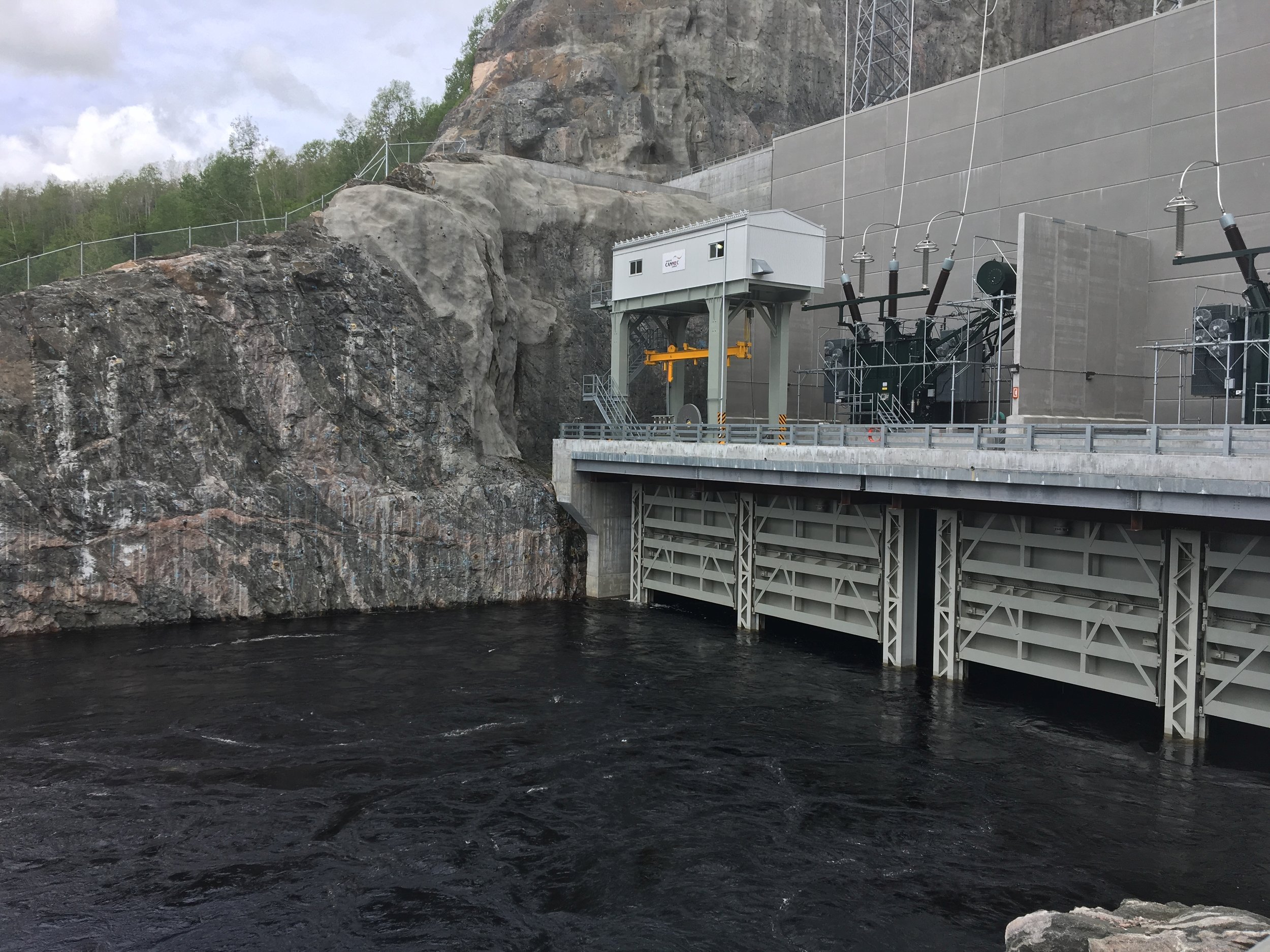 In its relationship to French-speaking people in the province, Hydro-Quebec is a success story. The story of a people proclaiming their identity and reclaiming their economy. Of a government being the sole shareholder, and the public the beneficiary, of one of the greatest hydroelectric producers in the world.
But there are other sides to the Hydro-Quebec story — other groups in the province who didn't stand to gain from the rise of this hydro superpower. Tens of thousand of people lived on the water bodies that Hydro-Quebec dammed. And as French-Canadians found their voice in Quebec, and the waters rose, these communities went unheard.
Outside/In was produced this week by:
Outside/In was produced this week by Sam Evans-Brown with help from: Taylor Quimby, Hannah McCarthy, Jimmy Gutierrez and Maureen McMurray.
Special thanks to Lauren Chooljian. Graphics by Sara Plourde.
Music from this week's episode came from Komiku, Blue Dot Sessions, and Podington Bear.
Our theme music is by Breakmaster Cylinder.
If you've got a question for our Ask Sam hotline, give us a call! We're always looking for rabbit holes to dive down into. Leave us a voicemail at: 1-844-GO-OTTER (844-466-8837). Don't forget to leave a number so we can call you back.